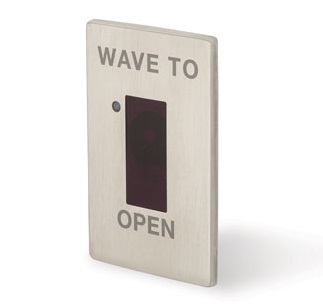 Our touchless request-to-exit lineup provides an easy solution for access control egress in situations where no pre-approved method is needed and with the added convenience of no-touch technology. Simply wave a hand in front of the unit to activate the relay.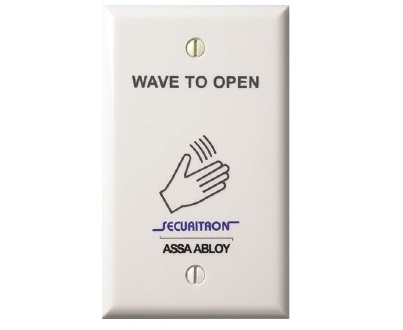 They are ideal for use with exit gates and doors where no credentials are required. Because they feature a variable relay output time, they are also ideal when used in conjunction with magnetic locks and door strikes.
Touchless door entry readers are ideal for request-to-exit situations where a sanitary environment is desired such as healthcare facilities, restaurants, restrooms or labs.
Actually, given the current environment, touchless buttons are the future for entrance and egress systems.
Wave to open readers are affordable and can be used to replace existing push-to-exit buttons.
Related Posts and Information
- Securitron's Wave Sense product - WSS-W1
- SDC's Touchless Wave To Exit - 474U